The Bunker 20 Year Anniversary at Good Room
January 6, 2023
---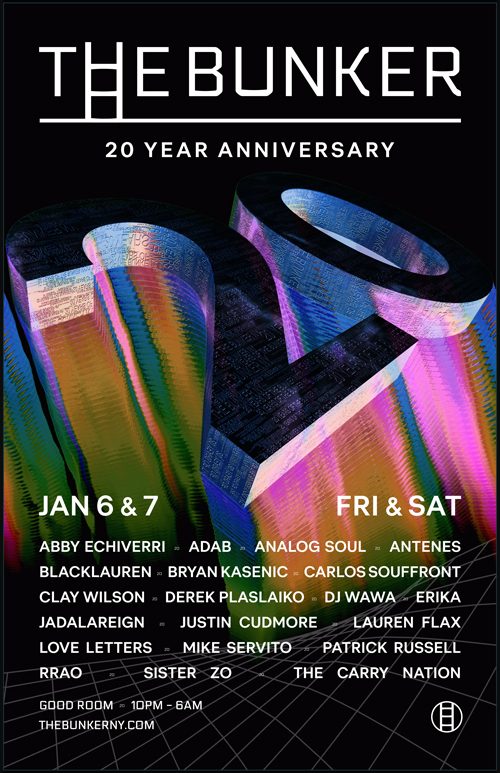 ---
$40-80
Join us as we celebrate the TWENTY year anniversary of The Bunker. The Bunker is an ongoing night of musical exploration, constantly evolving since it started in the tiny basement of (sub)Tonic in January of 2003, growing into a New York institution.
We've put together a lineup that we feel represents where we've been, where we're at, and where we're going.
For the first time in our 20 year history, we had so many artists we wanted to book that we had to stretch this out over two nights. This event will happen at Good Room from 10pm to 6am on Friday and Saturday nights.
Set times will be posted at the venue on the night of the events, not before. All sets will be b2bs. The lineup will be all killer no filler from start to finish in both rooms on both nights. That's all we're saying for now.
We'll hold tickets for the door as always, but expect the pre-sales will move pretty fast as they always do for our anniversary parties. Consider yourself warned.
We suggest familiarizing yourself with our values and code of conduct before attending this event: